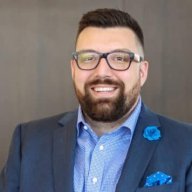 Apr 6, 2009
449
115
Awards

1
First Name

Mitch
How do we think we can fix this? I also use Socket and would love to have better deliverability.
The PR of "they just don't care" can become enough to make them care if nothing else.
I am a few dealerships IT support consultant and one of my biggest culprits of this issue is

DealerSocket

.

While I have repeatedly opened cases for them and told them they have major issues, they just don't care. The largest problem is coming from their inability to send mail using other than their own domain and trying to use the dealerships domain. Something we can't change because they don't want emails flowing though their servers (it's cheaper and less maintenance that way) Google's Gmail and GSuite will see that as an SPF violation and put those messages into spam every single time!

In a test of over 100 emails from different dealerships, the result was the same - any emails generated by the salesperson went to spam

They just don't care!

Here is my example from the email header on how the google servers treat dealer mail coming from DealerSockets "

[email protected]dealerurl.com

" name from the SPF records.