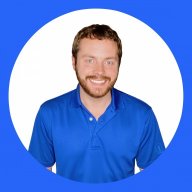 Mar 21, 2012
346
401
Awards

1
First Name

Ryan
If the dealer is on a tight SEM budget, why would the SEM provider think it's a good idea to keep the freaking campaigns on an accelerated spend? Especially if your trying to actively and accurately measure your search impression share!!!! Curious minds want to know!! Can anyone give me a good answer??? Please don't pull a Forrest Gump and say "Because you to me to Drill Sergeant"!

View attachment 3565
Rick at least you have one thing going for you - you have access to the Adwords account. That's more than most can say.
Accelerated delivery is not a bad idea if there's a strategy behind it. Let me explain...
I try to never let my campaigns be limited by budget. I design my campaigns to be as high converting as possible so I want my ads to show up every time they're eligible to.
Standard delivery is designed to show your ads every 2nd, 3rd, 4th, etc time that someone searches when you're limited by budget instead of every single time to conserve money.
I don't like when this happens because it means I'm missing out on a lot of opportunities, so I would do one or a combination of the following:
1) Increase my daily budget for the limited campaigns (I know this isn't always possible)
2) Pause poor performing parts of my account (campaigns, ad groups, keywords, etc)
3) Reduce my location targeting to the best performing areas
4) Reduce CPC bids
If you employ this strategy, accelerated delivery can make sense. I also like to use dayparting to prioritize spend and higher bids on my best performing days / times.
Essentially if you're on a tight budget, focus on the best converting traffic with a rifle approach instead of a shotgun approach where you have to utilize standard ad delivery to make your budget last throughout the day.
Sure the shotgun approach with standard delivery makes you feel good because you're targeting everything you want to, but in reality you're missing out on better converting traffic.
With all that said, I'm guessing your provider does not have a strategy behind this except to make sure you hit your daily budget everyday so they can collect their maximum management fee %. lol