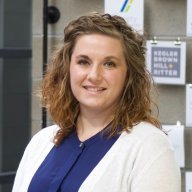 Nov 4, 2012
467
106
First Name

Jessica
Did you read JD's latest article in the blog? if not - you can
find it here
.
Fresh off the recent round of Fall conferences, JD Rucker himself is feeling fresh and optimistic for our industry. (Me, too)
Except for one thing...
Just like the drawer full of goods you bought because you were going to start juicing, JD found a certain
stank
amongst the conference air. It was coming from the vendors peddling their spoiled
secret sauce
.
So, what is spoiled secret sauce, you ask:
"When a company says that they use proprietary technology to drive traffic, increase leads, or generate sales, it scares me. What could they possibly be doing that's so secret that if others knew about it their whole model would crumble?
Websites are websites. Some are better than others, but nobody has a hidden backdoor to drive more traffic to it from search engines. Nobody is generating more leads through a hypnotic set of flashes that forces people to leave their name and phone number.
Nobody is using the magic code that projects inventory directly into people's brains."
Do you smell it, too? What should we do about that?