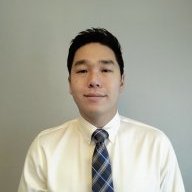 Apr 26, 2019
7
7
First Name

Timothy
I believe goal closing percentage should evaluated on a store by store basis.There are so many variables, internally, and externally that influence a stores potential closing percentage that it would be unrealistic to set a group wide goal percentage.
Here is an example to support that statement:
Two stores in a major metro owned by the same group are in the same Auto Mall and receive over 1000 unique leads per month.
Store 1 has 10 same brand dealers within a 20 mile radius. Several stores, and specifically one is a major price leader. Store 1 does not want to dive down the rabbit hole to chase VGP or push brackets to hope for UA's and F&I to make up the difference.
Store 2 has 6 same brand dealers within a 20 mile radius one of which they own. They are the price leader in that area.
Knowing this information is it realistic to expect the same closing percentage from store 1 as store 2?
Many of us including myself have searched for the answer by breaking down the numbers from leads to sales or from sales to leads. At one point I even made a model that would calculate sales based on improvements to CRM utilization in regards to phone calls, appointments set, shown, etc.
If I were running a store today I would set goal closing percentage based on the profitability of the department. Establish a baseline performance average by person using at least 3 months data. Data points include department costs, gross profit, sales, leads, phone calls, appointment set, appointments shown, emails sent, and emails received.
Starting with individuals that have the lowest net profit per deal average determine the cause of the outcome and set a goal that is reinforced by training to improve. Goals should be incremental and obtainable by making small adjustments in their processes or word tracks.
The goal should NOT be you are at 12% close and we want to see a 14% close. An example of the goal should be you are setting appointments on 10% of your contacts and based on your conversations we would like you to say X instead of Y. Additionally a manager will be working with you directly to speak to customers when you need help. This is not a punishment this is an opportunity to help you succeed and make more sales.
Making improvements with individuals through out the process is the key. Increased profits and closing percentage is a byproduct.
I've seen many GSM's, internet directors, etc get hung up on closing percentage. The goal shouldn't be number 1 in sales, or the highest closing percentage.
The goal should be to be number 1 at the bank.
If there was ever a question that invited a landslide of caveats in my 18 years in this industry it would have to be "What is your close rate?". Lead source mix, Lead type (New or Used) mix, Sold in Timeframe vs From Leads, and what your store counts as a Bad lead all contribute to a wide range of close rates on web leads.

I would be interested in knowing what this community's 2019 goals are which also would need your definition of what a Bad lead is.

Here are mine:

15% Lead to Close rate goal (sold in timeframe)
That number comes from considering any lead with a name and one working contact path as Good even if they never reply in the 120 days of our follow-up. Lead still is Good, but just Lost at that point...

These are our "stage" targets:
35% Appointment Set (typically needs a 60% or higher contact rate)
75% Appointments Show
60% Shown Appointments Sold (may be sold on be-back)

Here is my caveat. Where I'm struggling a bit is where that breakout is, and where that Goal is, between New and Used. We have a higher Used closing rate than New which I'm sure is normal. I have some stores at 13/18% and some at 7/20% with variations in the volume ratio of New to Used as well. Do any of you speak to New and Used as completely separate Goals or do most of you still have a singular Goal that you target for the entire Lead Bucket? Thanks fellers!