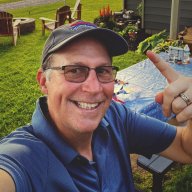 Apr 7, 2009
4,076
1,585
First Name

Joe
I like the initiative, but I definitely had issues with the desktop version.
Things like inventory filters are virtually invisible.
ya. IMO, the lack of filters looks deliberate to my eye. Again -IMO- Texas direct (and Carvna) lives on it's BDC output. The site KPIs* are aimed at lead creation & conversion (so is the CarGurus layout).
Texas Direct/Vroom, if you're here, experiment with anti-pogo stick widgets (i.e. Amazon's UI), you'll boost your lead gen KPIs!
*Key Performance Indicators
1
Reactions:
Alexander Lau