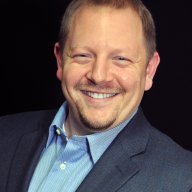 May 1, 2006
3,156
1,984
Awards

1
First Name

Alex
From an employer perspective, there is a reason that so many have already implemented this rule. Many large companies self insure their group health plans. Maxed out policies are not good for those numbers. They have recognized the data and are putting their faith in those numbers. Of course those numbers are the vaccinated vs unvaccinated hospitalization numbers that we are dealing with right now. It doesn't take a rocket surgeon

to figure out that there is a 10X higher chance of hospitalization among non vaccinated people. BUT, that doesn't change the fact that people don't like to be told what to do nor should they be.
Like you, I don't have 100 employees to have to worry about a mandate at this time. However, the position of health care coverages is one that could impact us. Things are moving so fast, I'm in the "let's pause and consider things more" camp.
Three things have happened since Biden made his mandates:
1) Israel and Singapore, who were donned as the most vaccinated countries are now showing more vaccinated people as hospitalized COVID cases
2) Vermont is the most vaccinated state in the US and is the most impacted currently (they're blaming unvaccinated kids

)
3) Numbers are beginning to come out of Massachusetts showing the balance of hospitalization has tipped to being more vaccinated people
Stats are stats and they can be skewed any way anyone wishes. But flu season hasn't really started yet… oh wait… what am I saying… flu was eradicated last year. My bad