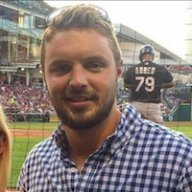 Mar 2, 2011
157
118
Awards

1
First Name

Josh
i'm not privvy to the sentiment in our shops right now, but this is going to be a reality for any company with more than 100 employees in CA. But in our meetings i havent heard anyone bring up that it would be a major problem, but we shall see.
You are naive if you think this mandate ends with companies that only employ over 100 people. (2 weeks to flatten, eh?). If it somehow remains upheld, soon it will drop to 50 employees, then 25 employees, then 10, and so on.
I can't find it, but I remember reading where 1 state passed a law that, should an employer mandate the jab, and an adverse event occurs, the employer would be liable for damages.
1

1
Reactions:
Alex Snyder and Jeff Kershner