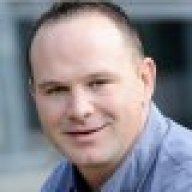 Feb 14, 2011
22
4
First Name

Duncan
It's really just about the different in perspective between a dealer and OEM.

The OEM is trying to help the dealer body, not single dealerships.

Our data suggests that only 45% of dealerships run SEM campaigns at all. If you're an OEM and you can put a program in place that encourages dealers to run SEM campaigns and that number goes to 65% - it should be a win for your brand overall.

Since the OEM is ponying up the money and needs to know that what they did was effective, the select limited providers they've vetted who will provide a base level of experience and agree to aggregate data for them in a particular manner. This way, they can prove whether the effort is working or not.

For a dealer like you, who appears to be more savvy than the norm, it may not be as effective for you. However, for the average dealer in the body, it's a win.