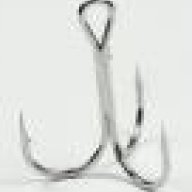 Jun 28, 2011
1,493
495
First Name

Doug
Re: It's Time for Innovation!!
This +1.

Redbumper, make a video on youtube of you explaining all of this. We don't have the time to decipher it all. It looks like you might have some steak behind the sizzle, but you need to learn how to market it affectively. Coming on here and semi trolling isn't a great way to connect with us.

post video or it never happened!
bzweifel, anyone trying to "market effectively" on a thread is going to be limited. I'm seeing a tool that is cost effective and gives all the tools necessary in a
acquisition
of a vehicle. Joe asked to see some side by side comparisons between this product and others out there, atleast my understanding. I'm not sure how you might do that but it isn't my job.
Being an Inventory Management System, we have aquired the vehicle, now what? Markets constantly change. Honestly, I am a proponent for vAuto. I need to see how this would manage an entire inventory and I didn't see that here.