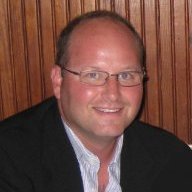 Nov 30, 2009
472
254
First Name

Eley
Re: It's Time for Innovation!!

Uncle Joe; don't piss off Alex!

Alex, well put, very well put!

Jeff, pass the popcorn, it's not the movie time butter is it, that's a little too much paired with my Dooker Boxer I am enjoying.

Rebumper, I have been reading this and some helpful marketing advice from my point of view for you. You could have come into DR and gotten a feel for how things work befor you started trolling. Second you could have added in on some discussions that are similar to your product. Third you could have messaged Jeff, Alex and Joe to demo your product. Fourth after third you could asked them how you could go about asking the DR community to demo your product for their feedback, which I can promise you would be valuable.

I'll join in on your webinar as I would like to learn about your product that you described. But if its just some data capture with limited info and then your going to press me like some radio sales person, I will not be interested. I'll sign up for Thu or Fri, then report back here what I thought so others can decide if they are interested.