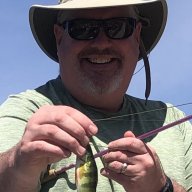 Dec 2, 2009
1,004
638
First Name

John
John, maybe in a perfect world, but we don't live in a perfect world. Why do politicians go negative? Because it works.

So yes, while it's nice to think of yourself as the bigger man, be very careful, because often times it just means you don't have the guts and moral compass to do what's right. Real leaders and heroes do the dirty jobs others won't.
Does it work? Here's some news: if it's all broken, it's not working!
Ha... this is a riot. Honestly, this is a crock of crap. Everyone has an opinion and loves to share it -- people are the stars of their own shows.
It takes A LOT more strength to keep your mouth shut and lead by example than spout-off your version of your own morality! Your mouth doesn't make you a hero.