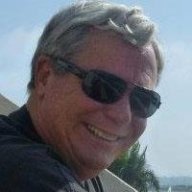 Aug 7, 2018
63
50
First Name

Chip
I've seen a trend that's been bothering me for the past couple of days and had to get this off my chest. Respect and Professional Courtesy need to be earned, not assumed.
Lately there have been a number of industry thought leaders calling for vendors to stop calling each other names, respect one another and for us all to just get along for the sake of our industry and professional images.
But there's a huge problem with that, it allows the bad actors to continue to hurt dealers.
We're not talking about differences of opinion. We're talking about right and wrong.
There's a huge difference between making a mistake and doing things wrong on purpose. There are way too many companies and people in this industry that know what they are doing is wrong, but they continue to do it anyway.
These very same companies and people want to hide behind the shield of professional courtesy, but they don't deserve it.
By not calling these companies and individuals out by name, we are not helping dealers, we are assisting in their harm. Keeping silent just because you may need a job someday makes you complicit and allows this to continue.
There are flat out a lot of companies and people who should be run out of automotive. Justifying your behavior based upon your need for a paycheck makes you a thief and just as guilty as any other criminal who robs people or breaks the law to feed their family.
Reps who choose to be blissfully ignorant are just as culpable. Anybody who parrots the company line without knowing for a fact it's accurate while handing out donuts and mouse pads is unqualified to serve dealers.
To be a professional requires knowledge, skill and morals. Without those, you are just another bullshit artist who does not deserve respect or to be treated as a professional.