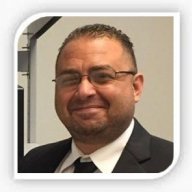 Feb 24, 2018
44
22
First Name

John
In case anyone would like to try something new, in 2015 when Craigslist began charging fees to post in the dealer section I built my own
API posting software system
to post vehicles. To optimise the listings, I then built-in something called a vehicle similarities database so when the system posted, it could add keywords of very similar models, such as an Acadia and a Traverse, which have the same base, frame and for the most part, features such as third row, etc.. I decided to have people run the software manually, rather then automate the entire process, so if a vehicle has something the machine can't see, such as Chrome Wheels or DVDs in the headrests, the person can manually add it to the listing title and content....
After the success using the tool, I then built a syndication function to
send the inventory to third party websites
, while assigning different tracking phone numbers (depending on the dealership) and tracking email leads, and then redistributing them to the appropriate dealership while sending them to as many CCs as required, and/or sending them in ADF/XML so that the emails could be logged into CRMs.
If anyone would like to try it out, please let me know.....
Prices are right online:
https://www.carsdigital.com/pricing.html
(will discount for Deals for Dealers)
The most interesting thing, is that I believe this tool is A) probably better than anyone else's tool and B) on the syndication portion, just as effective as any major players technology - however a heck of a lot less money.... There are many large players out there, who are syndicating inventory to other sites, and just not telling their customers that is what they are doing; they are bringing the traffic to their own VDP so that the transaction can happen there, and no one knows any different.
UPDATE: TurboListings now includes Facebook Marketplace inventory inclusion!
Last edited:
1
Reactions:
Alexander Lau