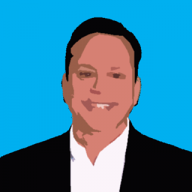 Mar 15, 2012
241
196
First Name

Steve
The owner and I were having this conversation yesterday,

@Stauning

did the work for me with this question. As a smaller dealer group, we can adapt reasonably fast. But, our question is how to prepare for the changes as they come into the market.
I would have an overriding theme in my efforts to adapt to this or any change that threatens the current model: BE SELFISH
Being selfish (as the owner) is not a bad thing. By being selfish, there will still be a dealership (even it it's eventually called something else) where people enjoying working...
I would be selfish when it came to OEM demands; I would be selfish when it came to dealing with lazy Service Advisors or Sales Managers (anyone holding me back); I would be selfish when it came to what my business is going to look like in 5, 10, 15 years and beyond.
I would also write a long-term vision (in pencil, since the landscape is always changing) and work to identify the selfish steps my team and I can take that will put us on top today, tomorrow and when that future becomes a reality.