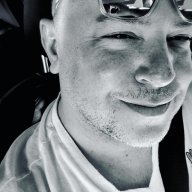 Feb 11, 2015
2,442
737
First Name

Alex
Cant believe this post is still going. When did age become such a defining factor for success? Experience begins accumulating from the second you come into this world, and can't be measured in days. It really comes down to how much life you want to go out and experience; How many opportunities you'll seek or chances you'll take. Also that responsibility to make yourself a better person by pursuing the unknown isn't for selfish reasons. I'm lucky to finally be surrounded by people that don't look at my age, but instead hear my ideas. I deal with businessmen and women that are intelligent enough to capitalize on opportunity when it presents itself; but are savvy enough to always have their best interest in mind.

All you people arguing about something as irrelevant as age are ultimately doing yourselves a disservice. Does no-one realize how much opportunity for revenue exists out there? Literally, how is anyone finding time to do anything besides stacking up.
It's not a matter of blame (although a lot of journalists like to use it), it's a matter of verifiable data which can be used to understand who dropped the fucking ball.
EDIT: ...and even more evidence that the Baby Boomers
FUCKED
the Millennials.
@SoCalMark
Millennials Aren't 'Spoiled' And Have It Tough Thanks To Boomers
https://www.npr.org/2018/01/07/576301190/millennials-and-the-economy
Millennials, the Screwed Generation, Blame Boomers For Making Their Lives Worse
https://moneymaven.io/mishtalk/econ...ing-their-lives-worse-_Ji1Ja9cOkyV9rOGXS251Q/
England, yes but the concept holds true in the USA and CA.
Millennials are struggling. Is it the fault of the baby boomers?
https://www.theguardian.com/society...lt-of-baby-boomers-intergenerational-fairness
etc. let's use some data.
Last edited: