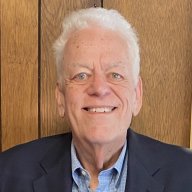 Jan 25, 2012
25
30
First Name

Ralph
Since I can't find a position in the vendor world, I decided to go back to my roots and sell cars. Dealerships in my area (Chicago North Suburbs) are stuck in the 80's. Maybe 70's. They want experienced salespeople, which is fine. I love the biz.

Started yesterday..Was given a desk, and log-in to email and CRM. Training: Take the CRM tutorial; Drive some cars. Have to ask how to use the phone. Store gets about 3-4 Internet leads a day from corporate BDC. Had to ask for access to the key board.

With all that's happening out there, it sure seems that this is still the norm in the industry. Digital retailing? "What's that?" Subscription service? "duh."

Quite interesting.