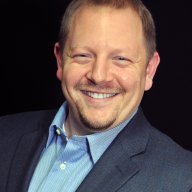 May 1, 2006
3,022
1,786
Awards

1
First Name

Alex
The car business is behind some and ahead of many.

@Stauning
had an excellent post about this a few weeks ago. I would agree that if you're looking at tools built for the consumer-facing aspect of our industry that things could be much better. So many industries are far stronger at online consumer technologies than we are. But in a few operational tools areas, the car business is pretty strong. I would argue that inventory management is a good one. Even CRM isn't bad.... yeah, you'd be surprised.
A lot of this boils down to the simple fact that dealers are willing to spend more in some areas. As a percentage of business, websites aren't as highly regarded in spends as they might be in a true eCommerce business. But CRM, due to how dependent we are for follow-up, brings a much higher ratio than many other industries. Most industries do not have a direct employee to consumer relationship. While many industries have the capability to fully transact on a website, thus eliminating the need for a highly paid salesforce. That enables them to spend less on customer retention-type softwares and more on eCommerce.
Make sense folks?
1
Reactions:
craigh