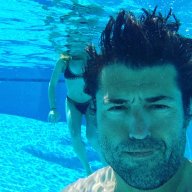 Dec 30, 2009
1,883
479
First Name

Yago
I was hesitant to attend another Digital Dealer after it seemed like every session was just a sales pitch / product demo. I sit through enough of those while in the office, I didn't spend my money and time to travel away from my team, work, family, and friends to sit through the same product demos disguised as "learning sessions".

Maybe we're unique, but I expect to learn actionable items that we can implement ourselves without hiring the presenter's company. I've since been going to non-automotive digital marketing conferences like PubCon and coming away with a lot more.
I sit on demos every week and that is the point, office demos are done by a guy that didn't do the research on what the company developed. I want the 1 hour to be about why are they doing what the are doing, how did they get there, what did they learn along the way.
Actionable items that we can implement ourselves are hard in a 1 hour class and they are not for everyone either. A totally different format is needed for that. A few years ago SMX Chicago had 15 minute classes and it worked great for that purpose.
Actionable ideas works for dealers with a minimum set up in place and looking to continue to develop things internally, smaller dealers without the employees can't do much with those great ideas. Years ago Brian Pasch developed his Pit Stops with that kind of implementing idea sharing format and most dealer's feedback was that they couldn't (not enough all around knowledge) or had the time to implement them.
Lots of dealers are also looking for a new website, CRM platform, etc in which case a few ideas on doing things on your own doesn't work either.