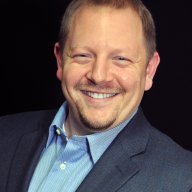 May 1, 2006
2,924
1,592
First Name

Alex
I was going to list all the facebook and twitter accounts for our dealers but I wanted to quickly ask for some Twitter advice, 2 Kia stores use the same Twitter account and our 3 used stores use the same twitter account, is this OK? There would be better mileage out of each having their own account but for sake of (laziness?) convenience I've amalgamated them to 1 account each...
We use the same account for our entire company - not just multiple franchises. We want people to identify with Checkered Flag....our brand.
.....just a thought.