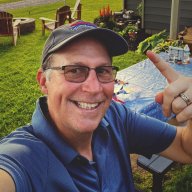 Apr 7, 2009
4,018
1,542
First Name

Joe
Chris, I watched a local metro dealer cancel both AutoTrader and Cars.com. They invested that budget, plus a bunch more, in PPC. The result was a disaster.
Like it or not, the Internet determines the price. Dealers have to learn to deal with it.
92% of consumers shop the Internet before going into a dealership. On average, they spend 19 hours doing research. Beyond identifying the vehicle that meets their needs and budget, their prime consideration is price. I really don't see a way for you to drive people to your site to the exclusion of other sites like Edmonds, Cars, AutoTrader or other dealer sites.
Race to the bottom? The reality is that dealers have to become more efficient. They have to take a hard look at the three major variable expenses and deal with it.
The Internet is not going away. Some dealers are embracing it and learning how to leverage it. The rest?
Sorry DD,
I'm gonna take the other side. TV drives internet traffic.
"What!?!" you say, "This is Blasphemy!"
In our case we carpet bomb the TV and drive traffic past shopping sites to our site. I am here to tell you, IF a dealer has the inventory & mix of brands, carpet bombing TV works.