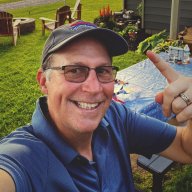 Apr 7, 2009
4,013
1,538
First Name

Joe
Another "Uncle Joe" 1st:
used buick enclave - Google Search
I've cracked into Google's store, got all the bugs out, pointed it to my adwords account and... now I wait for Google to catch up!
Imagine how strong a Google Adwords would be with a Vehicle pic.
See pic to product example:
Jeep Wrangler Seat Covers
Vendors, once the beast (Google) lowers its sights on our vertical, look out. Mega game changer is an understatement (read this post). I've been in discussions with a VP of a Google Products Technology vendor (edgenet.com). I wanted her to explore our space, but, their biz model wont work here. Someone hook me up with an exec. over at "Google Products". I need to bend their ear for 30 mins and open up our door.
Also... after I worked my inventory into Google's store, I've requested to be enrolled in Google's new Local Merchant beta. I am sure Google won't know what to do with my application, Google's is not aiming for our space (yet), so my request will be overlooked.
It's just another open project on my desk and remember! "you heard it here DR 1st!!!
Last edited: