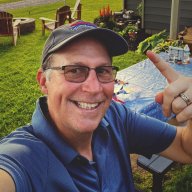 Apr 7, 2009
4,012
1,537
First Name

Joe
Just a few pieces left 'till the BEAST descends into Used Cars.
Is DealerTrack Chrome the Answer Google Has Been Looking For?
"
Dear Mark O'Neil,
You are the Chairman and CEO of DealerTrack with a fascinating bio that includes being President of an Auto Dealer Group, you've worked at Intel, you co-founded CarMax and you're Director at DealerTire.com. It's quite clear you have a nose for opportunity and with your Harvard MBA, you know how to leverage it. I hope this information finds its way to your desk...."
​