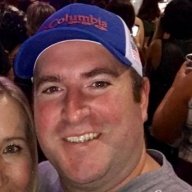 Apr 29, 2011
432
204
First Name

Chris
So can Southwest Airlines. What do you think happens with them? Can they be the only holdout in a system like this?
I think you'll see even more airlines follow Southwest's lead. Southwest has done a fantastic job operationally but also on positioning themselves exclusively, similar to what Apple has done. I can't recall how many people I've spoken with that "only fly Southwest". Automotive markets are much different than airlines, but the principle is the same. Auto dealers publish prices, 3rd party sites create traffic, then the dealers begin pricing aggressively to compete in search results. It becomes a race to the bottom. You can choose to compete in that race to the bottom, or alter your strategy. There's a fantastic book on this:
Amazon.com: Blue Ocean Strategy: How to Create Uncontested Market Space and Make Competition Irrelevant (9781591396192): W. Chan Kim, Renee Mauborgne: Books
Very much agree with the comments on traditional advertising as well, especially TV.