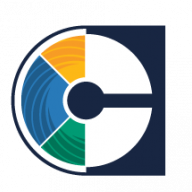 Mar 20, 2017
17
1
First Name

CareerBuilder
TOYOTA/SUBARU of Morristown, a family owned and operated Morris County Dealership is searching for an experienced BDC Manager. The Internet Manager will be dealing exclusively with leads generated by our internet sales initiatives including leads generated by our dealership's website.​
Job Responsibilities:
Manager will ensure that all Internet Leads are followed up with until sales are consummated. In addition Manager will be responsible for BDC reps making appointments with in coming service appointments on a daily basis for appraisals and suggestions of newer models. Manager will be responsible for lease and retail retention through an equity mining program called Auto Alert. It is expected that every lease customer is called and followed up with once the lease is 6 months prior to termination with the goal of leasing customer new car.
http://www.careerbuilder.com/job/JH...c1bb-a7e4-40f5-8efa-5bd64bf8a257&siteid=cbnsv
Qualifications:
The ideal candidate must have a strong desire to succeed.
5+ years in Auto Industry, specifically with BDC/internet
Proven experience at building relationships and working in teams
Microsoft Office proficiency
Live within a reasonable commuting distance
Tenacious yet professional follow up on customer inquiries
Professional Appearance