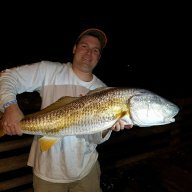 Jan 15, 2015
132
134
Awards

1
First Name

John
*If there is a thread out there that is similar to this please send me the link*
Not looking to get into a long draw out discussion about Digital Retailing (DR). I personally think it scares your customers away but that is just my stubborn self. All I really want to know is five things for those who are/were previously using a full suite of DR tools:
Did your overall website lead volume (eprice/RMI/test drive) go up or down?
Did you show F/I Products?
How was the gross vs.non-DR sales?
Was it a pain in the a** to get your payments to match your actual in-house specials or did you just run OEM incentives?
Most importantly, Did it actually increase your sales and how are you attributing that?
I really appreciate your feedback.
3
Reactions:
55mpg, Tyler Makin and Alex Snyder