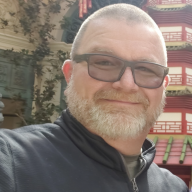 Mar 21, 2013
218
59
First Name

Jeremy
I posted this as a reply in another thread but wanted to put it up here also.
I have seen many threads with people griping about RR and CDK and I don't blame you. Here is the best advice I can give.... SWITCH to a new DMS!!!!!! I don't care how large you are you have options. I do not work for any of these today, I used to work for Auto/Mate and I also endorse Auto Soft. Both of these providers are unique and I would suggest getting a demo from each if you consider making a change.
You will not lose anything, all data will transfer, you will be trained and after 30 days you will forget what you had before. You will also save a ton of money. I switched a dealer off CDK, Ford dealership with a used car operation down the road, they were paying $17K per month to CDK. I switched them to A/M for less than $4k per month.
You will also not face huge
DMS integration fees from your 3rd parties
, both have a API real time data push/pull. Vendors actually like to work with them!
If anyone has any direct questions about either of them or any DMS for that matter feel free to reach out to me!