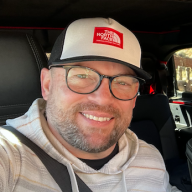 Dec 4, 2009
348
335
Awards

1
First Name

Dan
If you were limited to only two Classified vendors for 2021, which would you choose thinking of USED performance?

I had a rule of "2" but have since added a 3rd in order to expand our USED reach. I need to look at perhaps backing it down to 2 again since adding the 3rd increased our cost per sale (didn't give the ROI anticipated). I look at leads but also VDPs, site referrals, calls, map views, etc. when making decisions between. Our merchandising is going through a refresh (photo training rolling back out soon) and we are pricing competitively in the markets.

List the two and why. Bonus points on why you don't pick the others. Am I missing a geographic player in your market? List them if they're better than the rest. Thanks!