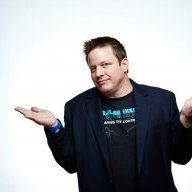 Dec 22, 2009
111
77
First Name

Jason
10 years later and dare I say, QR codes are making a comeback!

Restaurants across the US are ditching physical menus for online menus and subsequently training the public for us on how to use their phone's camera to scan the restaurant menu's QR code.

Now that a higher percentage of Americans know how to scan a QR code thanks to COVID, could there be a use case in the dealership where they make sense?

A QR code to easily leave an online review seems like just one of the possibilities.
I'm 100% positive that I commented on this thread back in the day head over heels in love with the idea of QR codes at the dealership.
To your point
@Ryan Everson
let's not forget how Snap Codes, Spotify Codes, et al. have pretty much made the idea of scanning something with your phone to accomplish a goal a fairly ubiquitous action. Add in that you don't need a dedicated app any longer and the fact that you can dress up / brand your QR codes more than you used to be able to — what you end up with is a much more viable mechanism for engaging a shopper than your did in 2010.
Just spitballing here, but what about a QR code that will allow an after hours tire kicker to be virtually greeted by your team, or watch a review video of the model they're looking at, or get a value on their trade? This took me all of 30 seconds to make, give it a scan