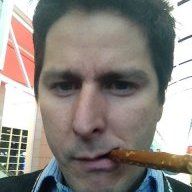 Mar 17, 2011
201
94
First Name

Ryan
Rather than create an individual discussion thread for each Refresh Friday broadcast, I'm creating this one thread where I will begin updating everyone about each upcoming event, and will also embed the recordings of each event here afterwards. This way, ALL Refresh Friday webinars will be centralized in this one thread.
For information about Refresh Fridays, and to provide feedback and ideas about the program in general, visit the post
Introducing Refresh Fridays - Weekly Broadcast Series
which provides detailed information about the program and how to get involved.
In the
Videos section of the DealerRefresh Facebook page
is a playlist that contains all the previously recorded Refresh Friday broadcasts so far this year. Here is a list of the ones we've done so far, with links to each:
1
Reactions:
Alexander Lau