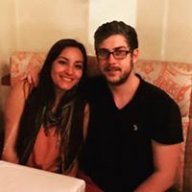 Aug 26, 2017
70
53
First Name

Nick
The main problem is that its going to be pretty much impossible to compete with the vehicle aggregators like cars.com and autotrader, their backlink profiles and sheer number of links mean that you can't outrank them. You can probably get ahead on google map listings but the majority won't use those to find a used car.

Better to push money into other advertising vehicles, drive traffic directly to your website and then make sure the UX is good enough to maximise the conversions on your site.
I'm sorry to disagree but this is just not true at all. Our clients perform extraordinarily well in organic search in direct correlation to the SEO-work that we are providing.
What I'm curious about is how "SEO" providers in the automotive industry are doing their jobs. I haven't seen any other providers that go beyond "optimize your title tags and meta tags" and "3 blogs per month" yada yada yada - Bulls****. Is anyone doing it right? Does SEO have such a poor reputation in this industry because everyone is just selling snake oil?
I really want to know WHO is doing it right. Who is actively digging through your data and improving your search-ability? Which providers are actually looking through your Search Console data, your Adwords data, and your Analytics data to find your pitfalls and search for opportunities? Is anyone doing that? Or is everyone just selling you un-researched, arbitrary blog posts at $150 a pop and calling that SEO?