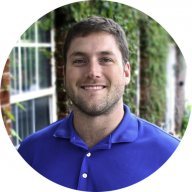 Jan 31, 2018
66
57
First Name

Dane
There's another post on Dealer Refresh that asked about evergreen content. So, I'll try to connect the two ideas (evergreen and SEO) without rambling too long. While it has value, we've talked to many dealers who, unfortunately, don't fully understand the strategies behind SEO. There are always local search queries from Search Console and AdWords that can be leveraged to ensure you have the right purpose pages built that incorporate those keywords and address the search intent — that's the big thing: intent.


It's not just about "keywords," and any agency that sells you on "keywords rankings" is disingenuous. The focus should be placed on satisfying local search intent, and if you look attack the queries that have modifiers that at least imply buying intent (short-tail with "2018" or "for sale" or "near me" or the GEO) via SEO, content, social media, paid search, you're getting the low-hanging fruit. Then you can build what we call complementary content, which is where you get into evergreen.


You can markup schema, slam keywords into title tags, meta descriptions, URLs, H2s, and body text, but if you're not addressing the search intent from the bottom (I'm Ready to Buy) to the top (I'm Beginning to Look), you're not really being purposeful or strategic.


Once you acquire that qualified traffic, then it's a matter of conversion. Are you getting shoppers to the pages they need that satisfy their search, or are you obstructing their process and creating friction along the path to your most important pages SRPs and VDPs?

That helps you capitalize on that local search traffic, like Alex pointed out.