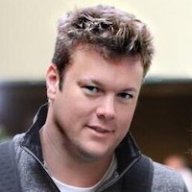 May 1, 2005
3,711
1,283
First Name

Jeff
We just had a great discussion on URL / Domain extensions on todays RefreshFriday. I was worried this was going to be quite a boring broadcast but instead it was the OPPOSITE! Check out the recording here -
https://forum.dealerrefresh.com/threads/urls-why-should-you-care-and-how-to-launch-dealer.6862/
What's in a URL?
Such a simple thing we all take for granted online is such a powerful thing that we can get burned for not understanding them.
1.) What are some of the problems with today's car dealer URLs?
2.) How can a quality URL help maximize your advertising cost?
3.) What are some of the Best URLs .Dealer will have available?
4.) What is your Pioneer Program?
5.) How does the Registry/Registrar relationship work?
Do dealerships that already have a .com need a .dealer?
Explain the .dealer launch process
Explain .dealer pricing
How do .dealer domains impact SEO or traffic?
PLUS several questions from our viewers get answered..
Last you heard from Andy MacLeay he was repping Dealer dot com and that automatically gives him some street' cred on talking about online things, but you may not know Shayan. He helped bring us .inc, .xyz, and 9 other domain endings in more than 230 countries. So yeah, he might also know a thing or two about it.
Andy is leading the charge on .dealer, so be ready to take advantage of that one. But before you do so, watch the RefreshFriday webcast(posted below) and then
load Andy and Shayan up with any question and comments you may have!!