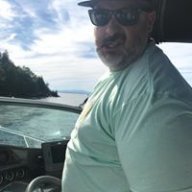 Jul 27, 2018
34
18
First Name

Andy
Hey
@martinoermando
!
Thanks for the comment, I would say if a business loves their URL and is happy with the brand recall they get out of it, perfect! As to length, it kind of goes both ways on either side of the "dot" some folks find it challenging to find a short URL to the left of the dot that explains their business and branding at the moment because most of the "good" .COMs and others have been snagged years ago - .Dealer domains (for the moment) has unlimited amounts of short URLs to the left... EG LA.dealer or NJ.dealer...or CAR.dealer USEDCAR.dealer
All comes down to your individual marketing/advertising strategy.
We are in the Sunrise phase right now and we are seeing a ton of trademarked brands signing up - General availability starts June 1st so folks will be able to sign up for ANY name that is available soon!