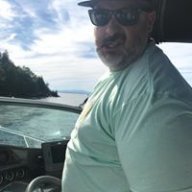 Jul 27, 2018
32
17
First Name

Andy
Sure, sorry if that sounded snippy, did NOT intend it to!
Just conversation around the subject.
- Sharing is easier
- It aligns with customer expectations, lets them know exactly what sort of business you are
- Some evidence it allows for better crawling as you add pages
Again, is changing to a short and authoritative URL best for all circumstances
maybe not
, at the very least is it good for those who may not have gotten the URL they desired in the past or want to stake a claim as the authority in whatever geo or vertical they are trying to accomplish...in that case I think there is a good argument for it!