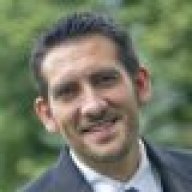 Jul 15, 2013
47
17
First Name

Alexandre
Hey guys,
I don't know if anyone is using Google Data Studio and doing their
SEO in-house
but I wanted to share with you this template I've created. It will help you get started with linking your data from Googe Search Console to Data Studio.
Follow the link below to get your template and see a step by step instruction on how to set it up.
Google Data Studio Free Template
This is just a starter template so if anyone has ideas on how to make it even better, I'd love to hear your feedback. Thanks!
1
Reactions:
nminh.hoang1023