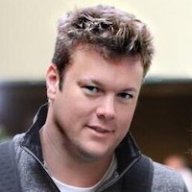 May 1, 2005
3,728
1,295
First Name

Jeff
Be sure to join myself and Alex tomorrow for RefreshFriday...
**If you're a dealership that has experience in DR and would like to join in tomorrow (1pm EST,) direct message myself or Alex.
It is time to let the cat out of the bag: Digital Retailing doesn't work.
On top of that D.R. stands for DealerRefresh and we want our letters back! So Digital Retailing is getting delegated to some other letters. 4 letters come to mind.
Jeff and Alex will explore why digital retailing isn't all it was promised to be and are going to ask the question: do you need it at all?