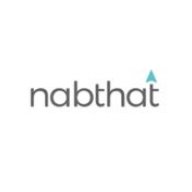 May 24, 2017
103
48
First Name

Jason
I found your 6 points beneficial (#3 is spot on) and my response was based on a bit of shock that you're basically not taking your own advice (#6) and giving the customer no value or even the implied return (the price) for their PII. Why not actually Unlock the Price?
Dan,
We are giving the customer value; we show the "Unlocked" price. For this dealership, a email is sent with the pricing instead of displaying it on the site (per the dealer). With other dealers we unlock the pricing across the board on all vehicles for a determined amount of time.
Vendors have got to chill out on this forum. Instead of offering their product as the fix or answer, explain how they came to that answer (with data) within their product and not be fearful that a dealer may be able to replicate without using their product. Are vendors using Dealer Refresh as a sales opportunity or an opportunity to partake in discussion to improve the industry. @Tarry Shebesta could have shot back at us but I felt he handled the questions with calm and a professional approach.
I don't feel anything I wrote was unprofessional.