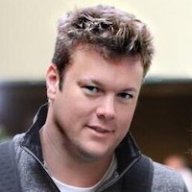 May 1, 2005
3,720
1,309
Awards

2
First Name

Jeff
Alight Refresh Community, I need your opinion. I've been working hard to take our Merchandising Videos to the next level, but not only is it a bit of work, I can't seem to find that sweet spot of efficiency and effectiveness.
Allow me to clarify what I mean by
"Merchandising Video"
- A professional walk-around video of a vehicle in your current inventory that is hosted and viewed by the shopper on your dealership website, 3rd party listing website and video sites like YouTube. *
This is NOT a personal one to one / lead response vehicle video walk-around.
My goal is to move away from the stitched image video and produce a more professional walk-around video, in-house.
For Pre-Owned vehicle only at the moment.
Here is what I'm currently using to accomplish this...
iPhone6
Z-PRIME wide angle lens attachment by ZTYLUS - read about it here
LanParte HHG-01 3-Axis Motorized Handheld Gimbal - read about and order it here
AutosOnVideo (AOV) Platform and mobile app - message me for more info
I have the recording per vehicle with light editing and upload at just under 6 minutes for a walk-around video play time of 2 and a half minutes (on average.)
Below is a
video of a pre-owned 2011 MB G Wagon
that I shot in-house using the listed items above. Take notice to, and feel free to
share your feedback on the following...
Length of the video (time - though this one is longer than my average)
Angles and movement
Transitions
Music w/ NO voice over
Overall quality
Note: this video is a bit longer than most, over 3 minutes. IGNORE the exit portion of the video (last 5 seconds). I'm still working on the lighting and staging area but it's what I have to work with at the moment.

In-house recorded vehicle
VS
stitched image video ​
Which of the 2 videos do you prefer?
Does the In-house true walk-around video NEED a voice over that points out the vehicle specifics?
Does a voiceover take away OR add to the quality of the the video?