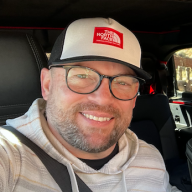 Dec 4, 2009
348
335
Awards

1
First Name

Dan
As a spinoff of the
@Jim Lease
post, "
Cargurus might be coming for you soon. PRICE INCREASES
", and a plethora of previous posts in DR, why don't we just compare in order to encourage CarGurus and others to just be as price transparent as they tell us we should be? I know CarGurus is watching these so if there is a line in our agreement that prohibits me from doing this, you have my number...
Dealers, use the form below to enter your DMA (there is a map if you don't know), your Sept inventory counts, Sept sold counts, your SRP and VDP information, and *gasp* your September invoice amount. No need to disclose your name or your dealership. I'll leave it open through Monday and then post the results in this thread early next week. Thanks!
Use the
Google Form here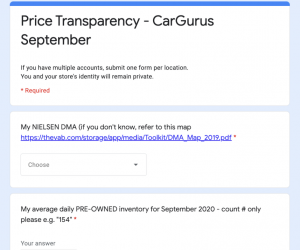 2
Reactions:
Jeff Kershner and wmacleod