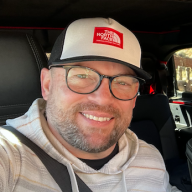 Dec 4, 2009
153
133
First Name

Dan
I know your operation, and know you guys run a tight ship. I am in Columbus, NE and grew up between Columbus and Grand Island.

This is what I see with Car Gurus. When my inventory gets twisted up and ages, we drop prices. As we drop prices, our SRP>VDP>Leads go way up. The down side of this is of course that Gross Profit goes way down as Car Gurus leads go up. I don't have the ability to systematically analyze this. I simply have to look at each lead individually. Generally speaking, my fresh inventory leads (units with Gross in them) on Car Gurus are more commonly non responsive leads.

So, yes I do get inventory views and leads from Car Gurus. Unfortunately they aren't typically leads that convert to much Gross Profit. But hey, they are better than a loss at the auction!

Cars on the other hand hasn't proven to be a good Lead source. There is certainly more to it than Lead count alone. My SRP to VDP percentage runs about 1.25% on Cars. Car Gurus runs about 4%.

I do not see the reverse correlation between the two like you do. You hate to write it off as coincidence because you have such a large pool of data supporting something otherwise. Interesting to me.
Aging = Price Drop = Leads = low gross LOL Thanks
@Tallcool1
I was just shocked when I saw
@flosho
chart and wondered if more were seeing the same trend. We have luck with both CG and Cars. One is heavier in leads and one is heavier in referral traffic that converts on the sites. They are a little ying and yang from what we see at our locations.