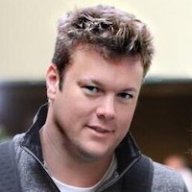 May 1, 2005
3,711
1,283
First Name

Jeff
Sprout Social's
recent post
-
9 stats social media marketers need to show their bosses ASAP
they summarized the 9 stats from their Social Index, one of those stats pointed out that
45% of consumers say they would like to see more video (
particularly
live) from brands.

I guess dealers could point to the manufacture, it being their responsibility but if you're looking for actual results from your own dealer's social marketing efforts then of course the videos would need to come from and represent your dealers "brand" AND the make you sell/represent.

"It's clear that live video will become a must-have for social media marketing, and with live streaming options available across all the major social networks, there's no easy way for brands to overlook this feature going forward."

"63% of social media marketers believe live video will become more important in the upcoming year, yet only 24% intend to create a strategy around video"

If this question were polled to only dealers, I'm sure the 24% would be closer to 1-2% that would have any intention. In-house production for 99% of dealers is out of the question and outsourcing would tend to be expensive and I doubt too many dealers would allocate the budget.

HOWEVER - I'm curious if any dealers out there ARE implementing a strategy around video and if so, mind sharing some of your strategies and how it's been successful?
What are the subject(s) of your videos? Feel free to share any examples...
Are you producing in-house (amature-ish) or outsourcing to an agency?

Okay, I'll go out on a limb here and highly doubt no one from a dealership answers the above questions BUT let's PRETEND you're at a dealership and you have the budget allocated - what WOULD BE your strategy?

Maybe you know of a dealer(s) that already has a strong presence and strategy with video and you can point to some of their examples?

Let's even open this up to any agencies out there in the industry that's producing video, or would at least like to produce and develop a strategy for a dealership... what are/would be some of your ideas?

ANYTHING you got, or you've seen from a dealership hitting it hard in the social video department that's worth sharing - please do so below!